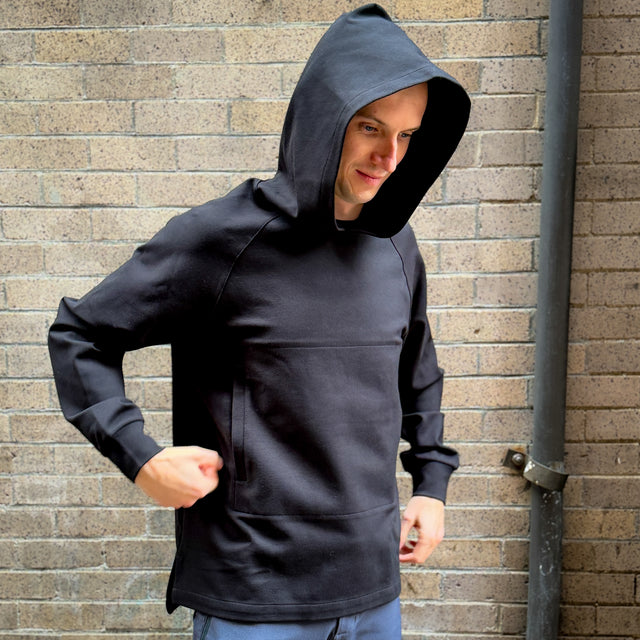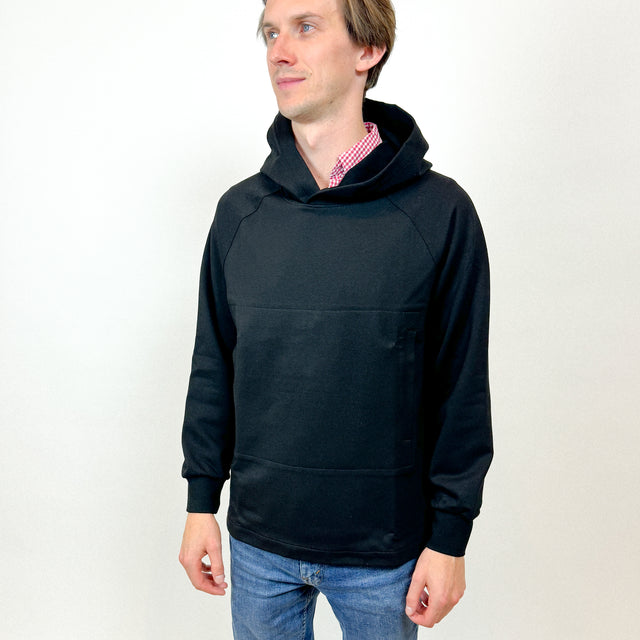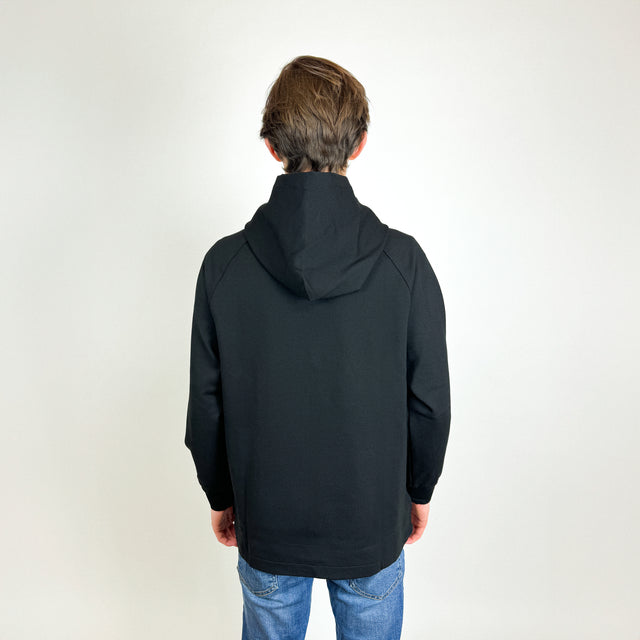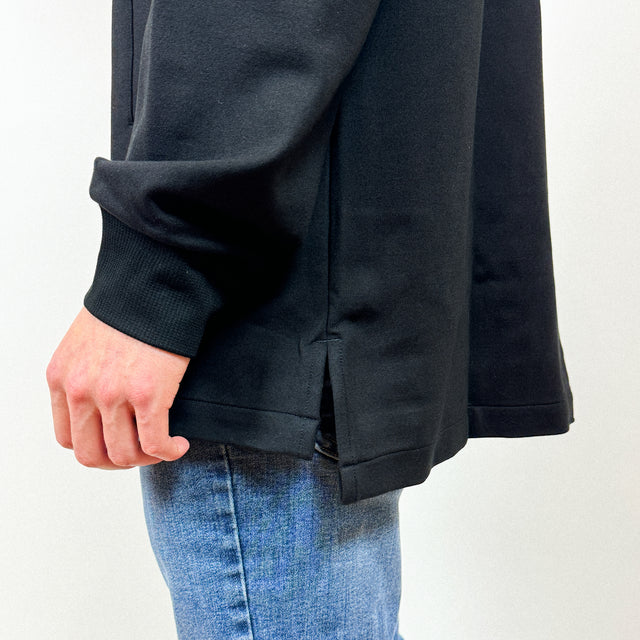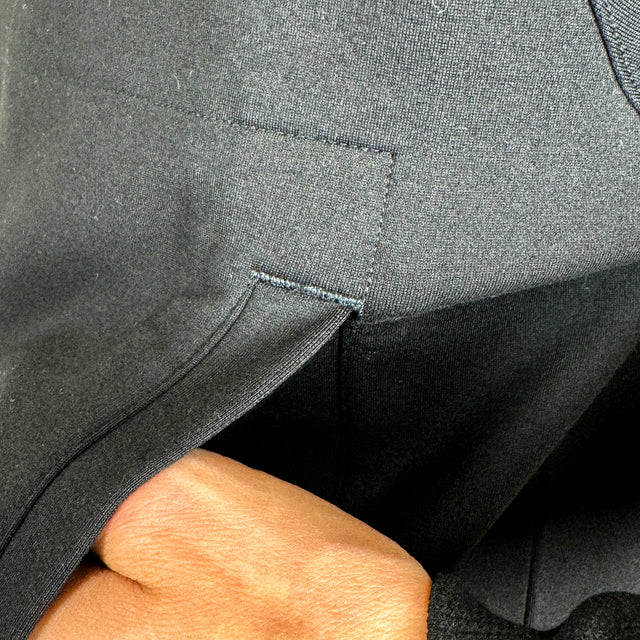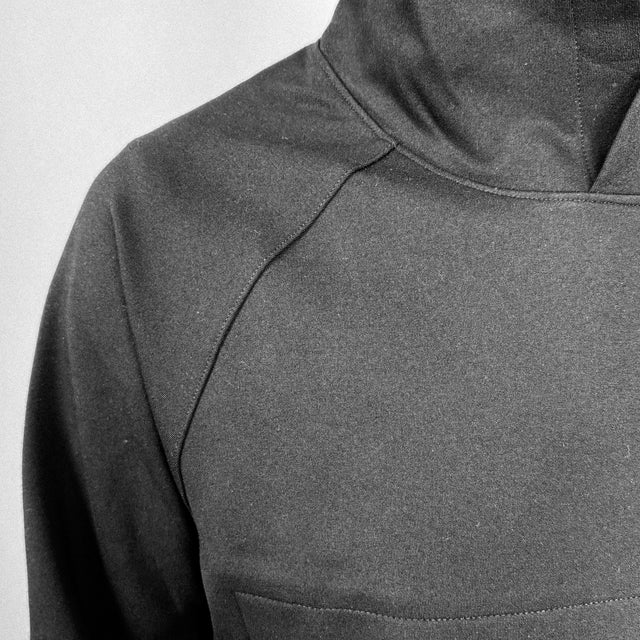 The City Hoody is the coolest warm layer you'll ever need.  We chose a premium Japanese fabric and trim because of its rich, soft feel and because it never fades, pills or gets slouchy. 
It's great as a stealthy final layer lending smart-looking warmth that is definitely uniform worthy. It also carries its weight as a consummate mid-layer. Pairs beautifully with any of our rain gear.  We are smitten with it under our CleverTrench, very cool.  
We had fun designing this, focusing on every detail. We favor a raglan sleeve for the movement it affords and the clean modern silhouette it creates.  The kangaroo pocket has beautiful detailing with a folded double trim at the two hand openings and quadruple stitching at the stress points. We always set our pockets a little higher allowing your arms and hands to comfortably rest rather than hang.  Those are the sort of thoughtful details you will find in this City Hoody and all our gear.

Available in Dark Black only, three unisex sizes: S, M and L.
Specs and Features
Fit and Sizing