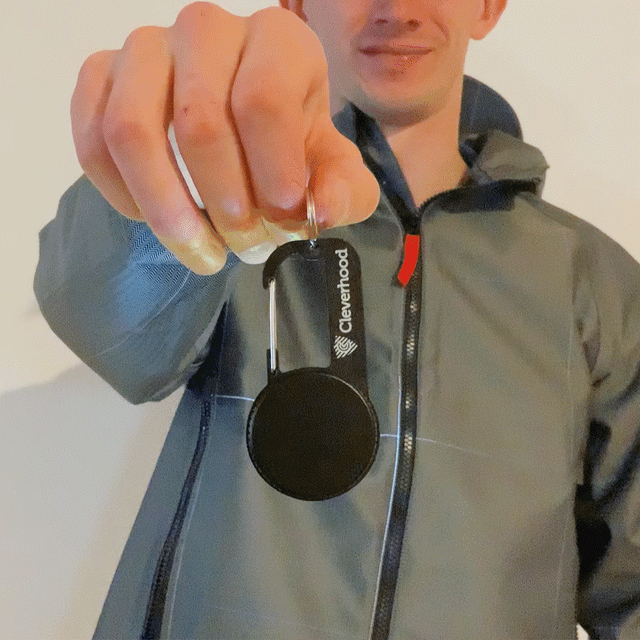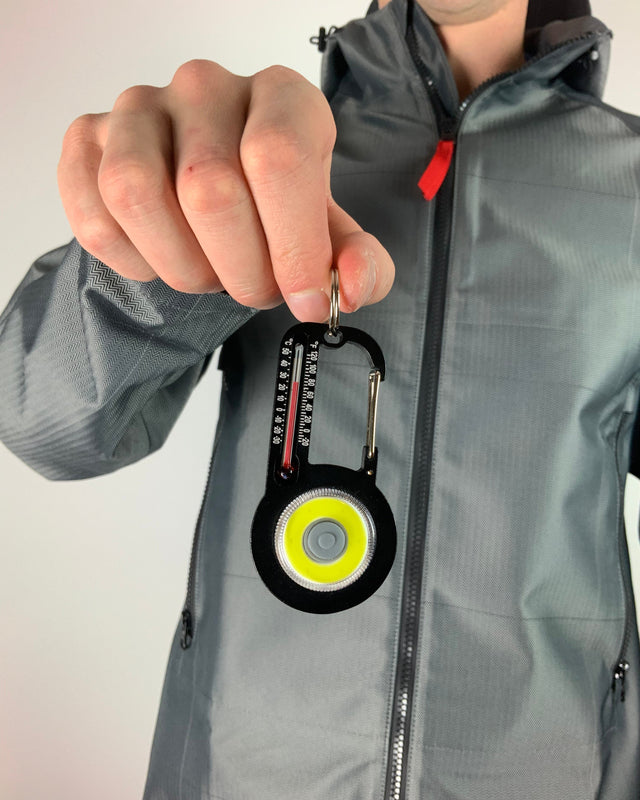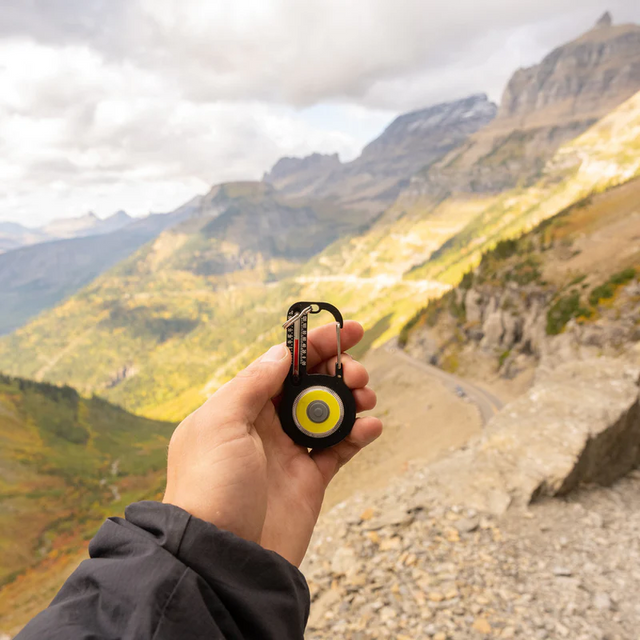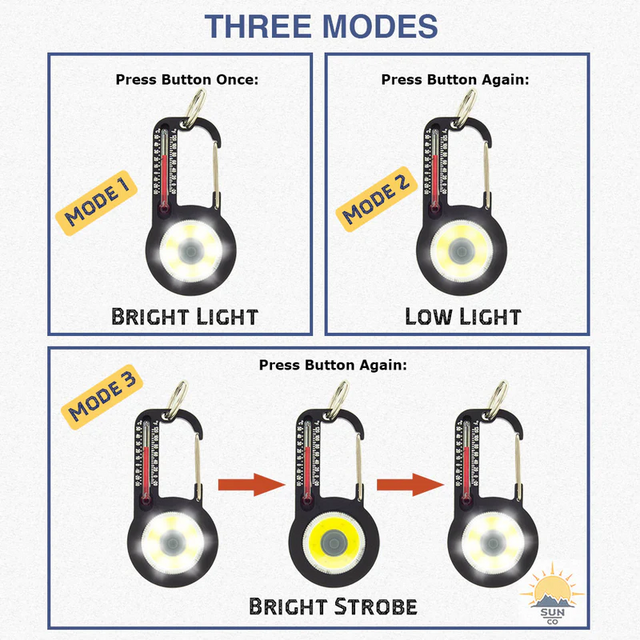 A weather report and an ultrabright light at your fingertips! Clip TempaBright to your backpack, parka, jacket, keychain, tent—anywhere you need some extra light! The perfect accessory for camping, hiking, backpacking, or any outdoor activity. This handy carabiner includes an LED light and thermometer. Clip the carabiner to your jacket or pack, or use as a zipper pull or keychain accessory with included split ring. Features six ultra-bright COB (chip-on-board) LED lights for uniform, 35-lumen light. Includes three modes: bright light, low light, and strobe light. The thermometer reads down to -20 degrees Fahrenheit (-30 degrees Celsius). Water-resistant: IPX5. Not for load-bearing use. 
Details
6 ultra-bright COB LED lights
Three light modes: Press the button once for bright light. Press again for low light. Press again for strobe light. Press one more time to turn off the light completely.
Aluminum housing
Rated IPX6 for water resistance
Two replaceable CR2032 Batteries are included. Remove the battery tab before operating.
Specifications
Weight: 1.4 oz
Dimensions: 1.6 x 3.1 x 0.6 inches